Posted on
October 27, 2020
in
Best Tuner for 6.0 Vortec – Ultimate Review
Finding the best tuner for 6.0 Vortec needs time. This is because there are many options in the market and you need time to do some research before selecting the best.
The 6.o Vortec is a heavy-duty engine that is very popular. It is known for its towing ability and high power.  This engine is used in several vehicles, such as GMC and Chevrolet trucks.
A vehicle usually has many high-power features. However, after a couple of years, the power of the vehicle starts fading. A tuner can be used to restore all the power lost over the years and make the truck or SUV function as good as new. However, the vehicle should be programmed based on its daily usage to provide you with the performance you need.
In this article, we have selected and reviewed the best tuners for 6.0 Vortec. Go through them carefully before you choose the best tuner for 6.0 Vortec.
What is the Best Tuner for 6.0 Vortec?
Our goal is to provide you with accurate and trustworthy information. The knowledge we give you comes from our highly knowledgeable team of experts and automotive journalists. The tuners we are going to review in this article are as follows:
DiabloSport 8200
Jet Performance 15008
Bully Dog 40410
Hypertech 3000
Save $134.65
$538.60
Computer Programmer; INTUNE i3; With Touch Screen; Read and Clear Diagnostic Trouble Codes
If you are a horsepower enthusiast, you are in the right place. DiabloSport's in Tune i3 8200 performance programmer will boost the power of your vehicle, whether it is a Ford, GM, or Chrysler. This performance programmer will upgrade your throttle, make it more responsive, and optimize your vehicle's drivability. Also, this programmer will add button-end horsepower to your car.
The DiabloSport 8200 performance programmer is pre-loaded with performance programs that are already dyno-tested and designed to fit your car or truck. This programmer also allows you to add horsepower and torque to your truck within minutes. No tools are required for the installation of this high-end programmer.
InTune i3 performance programmer is a high performer and has met all the compliance issues. This means you can install the programmer and have peace of mind knowing that you are already covered when it comes to the smog and emissions center at your locality.
This programmer has two levels of power. These include:
Power level one (performance/ Diablo Tune) – 25 HP, 25 TQ
Power level two (87 Octane Performance Tune) – 16 HP, 20 TQ
Before you buy this performance programmer, you should note that it is not compatible with CMR.
Key features
Read and clear Diagnostic Trouble Codes
Features a touch screen
Data logging
Allows for the calibration of the speedometer for your gear ratio
Cooling fan control system
Idle RPM
Rev limiter
Shift points
Comes with a limiter for top speed
Shift firmness
Allows for torque management and adjustment
Allows for calibration of the speedometer for tire size
5-volt data logging input
Limited one-year warranty
The inTune i3 DiabloSport 8200 programmer comes with the following accessories;
Intune i3 programmer i3 mini USB cord
Unlocked PCM cross shipment
I3 OBD-II cord
Why should you buy the DiabloSport 8200 performance programmer?
The inTune i3 performance programmer is highly innovative. It has seamless navigation due to its touch screen display. This programmer will allow you to easily track your truck's performance and even push it to the limit.
Once you buy the DiabloSport 8200 tuner, you will get value for your money. This is because this product will tune, monitor, and increase your vehicle's performance all at once.  You can program your vehicle depending on your daily usage to get the best out of the programmer.
Save $112.5
$449.99
Computer Programmer; Performance Tuning; 87 To 93 Octane Rating; Tunes Automatic Transmission Shift Firmness; With Built-In Speedometer Calibrator; With Top Speed Limiter Controls; With Rev Limiter Controls; Reads and Clears Diagnostic Trouble Codes
Out of stock
If you wish to increase your car or truck's performance and your budget is tight, the JET Performance 15008 is the perfect option. This performance programmer gives you a chance to program and control your vehicle's computer to match your style of driving.
The programmer also has advanced technology and design, which allows you to modify fuel and air ratios, shift points, shift firmness, rev limiter, ignition timing, and speed limiter settings. The Jet Performance 15008 performance programmer also corrects your speedometer and turns off your vehicle's ABS trouble light once the tire size and gear ratios are changed.
This innovative programmer has a built-in scan tool that reads and clears DTCs when your check engine light turns on. This will save you time and money as you will not have to visit the dealer.
Typically, the programmer is plugged into the diagnostic port of your vehicle under the dash. Once it is plugged in, you can easily make any changes you wish by answering simple yes/no questions. Jet Performance 15008 performance programmer is easy to install, and it is user-friendly.
To get maximum power output, there are additional modifications required.
Key features
Monitors data live
Correct speedometer
Checks and clears DTC
Modifies ignition timing, shift points, fuel ratios, speed limiter, rev limiter, and shift firmness settings
Designed to operate efficiently based on the level of octane used to improve mileage and horsepower
Raises rev limiter
Raises or lowers speed limiter
Advanced technology that allows speedometer correction and turns off ABS trouble light upon changing gear ratios and tire size
Can be reprogrammed to get more power
Program for premium, midgrade or regular fuel
Limited two-year warranty
Why should you buy the Jet Performance 15008 tuner?
The Jet Performance 15008 performance programmer is the ideal choice for your 6.0 Vortec. It is affordable and will provide you value for your money. This programmer will provide your truck or SUV with the needed energy, fuel efficiency, and speed.  It has a manual calibration that allows modification to get maximum power output.
Once you install this performance programmer, you will get control over the vehicle's shift points. This will provide increased horsepower and torque. Also, your vehicle's drivability will be better.
Save $121.33
$485.33
Computer Programmer; Triple Dog ® GT; Performance/ Economy; 85-Octane To 91-Octane; Tunes Automatic Transmissions Shift Firmness and Shift Points; With Built In Speedometer Calibrator; With Top Speed Limiter Controls; With Rev Limiter Controls; Reads and Clears Diagnostic Trouble Codes
Out of stock
The Bully Dog 40410 by Bully Dog is another excellent performance programmer you should buy. The little handheld compact electronic device allows for many applications, which include monitoring and downloading tunes. This programmer is easy to install. Its installation involves plugging in the device into the truck's diagnostic port under the side dash and downloading it to the vehicle's ECU.
This performance programmer is designed to retune your truck, monitor the car's performance, display all gauge readouts. It also has a scanner for diagnostic trouble codes.
Bully Dog 40410 improves the performance of several vehicles by improving drivability and increasing horsepower and torque. The Triple Dog GT can display over twenty vehicle parameters. This feature provides end-users with critical information about their vehicle. This tuner also reads and erases DTCs and helps in diagnosing any malfunctions in the vehicle.
Bully Dog 40410 has many vehicle applications and features. One of the latest features is the Driving Coach Feature that is waiting to be patented. This feature shows drivers where their losses are coming from. It also instructs drivers and helps them become better drivers.
Key features
Rev limiter
Transmission shift points and firmness
Offers up to ten custom tunes
Speed limiter that can be adjusted
Easy to install
Provides free internet updates
Monitors and displays the parameters of the vehicle
Supports different vehicle types
Increased horsepower and torque
Allows for vehicle-specific download features
Comes with an extremely advanced Driving Coach Feature that aids drivers in maximizing fuel economy
Reads and erases DTCs
Features several power settings
Adjustable user settings and drivetrain
Warns for increase and decrease in temperature
Calibrates speedometer to suit tire size
The Bully Dog 40410 usually comes with several items. These include:
Power wire
Mini USB
HDMI cable
GT head Unit
OBD-II adapter cable
Fuse spade
Fuse tap
Micro SD card
Micro SD card reader
Windshield mount
Why should you buy the Bully Dog 40410 performance programmer?
If you are wondering whether the Bully Dog 40410 is the perfect tuner for your 6.0 Vortec, the answer is yes. This performance programmer is one of the best in the market. Besides its ability to increase horsepower and torque and help your vehicle perform better, it has several other outstanding features.
One of the features is the patent-pending Drive Coach Software that guides drivers and maximizes fuel economy. This software also points out where the real problem is so that drivers can make appropriate adjustments and correct the inefficiencies. Buy this tuner to enjoy its maximum benefits.
Save $119.05
$476.19
Computer Programmer; Max Energy Spectrum ™; Performance; Reads and Clears Diagnostic Trouble Codes
If you want a tuner that will not disappoint you, Hypertech 3000 by Hypertech is the ideal choice. This product will provide you with top-notch features that will increase your car's performance. Hypertech's Max Energy programmer has a large light spectrum, which allows for faster programming.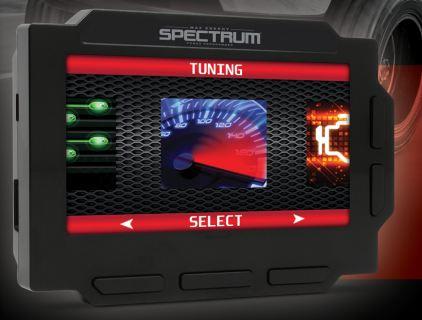 This tuner has many vehicle specific applications. It also has a scanner that reads, displays and clears diagnostic trouble codes. This industry-leading programmer comes with a fully colored screen that is easy to navigate.
The Hypertech 3000 is designed for racing purposes. This means it cannot be used on public roads, streets, or highways.
Key features
Reads, displays and clears diagnostic trouble codes.
Excellent fuel economy and mileage
Easy to install and use
Full-color screen
Auto start/stop engine feature that allows the engine to shut off when the car stops
Speedometer correction
Adjustable throttle response
Increases vehicle efficiency due to increased torque and horsepower
Rev limiter
Auto transmission shift firmness and points that are adjustable
Adjustable system for monitoring tire pressure
Limited lifetime warranty
Why should you buy the Hypertech 3000 tuner?
The excellent performance provided by Hypertech 3000 ensures that you get the most out of it. This performance programmer allows you to make several adjustments to suit your driving style. You can use the tuner for reading, displaying, and clearing DTCs as well as monitoring your vehicle's performance.
This tuner provides an excellent user experience. Also, the large light spectrum of the tuner increases fluid capabilities. This makes the programmer have a faster processor speed. What more could you ask for?
Important Things to Know Before Buying the Ideal Tuner for Your 6.0 Vortec
Buying a tuner is a huge investment that requires time. Also, take the time to research the best tuner for your vehicle before making your final decision. This is because tuners are designed to be used on different vehicles. So, if you do not get the right fit for your truck, you may end up wasting your time and money. Below are important things you ought to know about tuners.
Pre-loaded tunes
Once you spot a tuner you like, check whether the pre-loaded tunes offer what you are looking for. Some tunes will maximize fuel economy while others are designed to improve horsepower and torque. So, select a tuner that will provide you with the enhancements you want.
Vehicle servicing
Usually, you should always uninstall your tuner before you take your vehicle to be serviced. Returning your car to stock settings will prevent the tuner from losing data if the dealer updates the vehicle's powertrain control module. The tuner is re-installed after the car is serviced. This process is easy, but it will depend on the type of tuner.
Additional settings on the tuner
When installing larger tires on your vehicle, use the size settings of your tuner. This will automatically calibrate the speedometer. Usually, your speedometer will read lower or higher depending on the tire size. Bigger tires usually provide low speedometer readings. Tuners also offer users a chance to adjust automatic firmness and shift points of the vehicle. This alleviates shift characteristics that can be annoying and provides a quality responsive ride.
How to tune your car
Most people do not know whether the tuner should remain plugged-in to keep the truck tuned. Usually, the vehicle will remain tuned even after disconnecting the programmer from the OBDII port. This is because the tuner is not designed to stay plugged-in once the tune is set. Also, leaving the tuner plugged-in for a long time may reduce its lifetime.
How to update your tuner
Most tuners are updatable. So, ensure you buy the latest tuner from the manufacturer. To update the programmer, plug it into your personal computer using a USB cable. Then, follow the instructions provided in the manual of the tuner. If you follow the steps closely, you will update your tuner in minutes.
Tuner installation and vehicle warranty
Once a tuner is installed, it will alter the way the vehicle works. This means that you may tamper with your vehicle's warranty.  Although you may decide to do everything you can to get your car's warranty back, it is wise to ensure that you will not return the vehicle once you install a tuner.
Conclusion
Tuners are a great investment and are available in different designs and models. Also, these devices are vehicle-specific. This means that you ought to know the right tuner that will fit the model of your car.
The tuners we have listed above are among the best ones you can find in the market. These tuners will improve and enhance your car's performance, making it function like it was new.  Enhancing your truck's performance is essential, especially if it has not been functioning at its best.
With the information above, you have higher chances of selecting a performance programmer to maximize your vehicle's usage. You will also have an opportunity to correct and monitor any problems your car may be showing using the DTC codes.
To buy the perfect tuner for your car, you should, first of all, know what you wish to change. Knowing the parameters of your car is essential as it will guide you when looking for a tuner. Also, always ensure that you have a budget when looking for a tuner. This will help you shop for a good programmer at an affordable price.
Related posts